Jesús Cicero
Fashion Stylist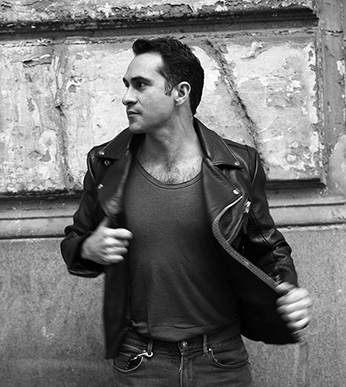 Jesús Cicero was born in Madrid. Since he was very little he dreamed about the the fashion world.
His first steps began as salesman of clothes and decoration brands, activity that he combined
with his studies in the Law faculty. Once he finished the degree and after taking part in Zara's catalogue,
he became part of GQ magazine as a fashion assistant. After three years and a half he decided
to continue this collaboration as freelance and confronting new projects focused in the menswear fashion.
To the stylist's professional labour it is necessary to add his managerial and strategic vision: the fashionable
consultancy. Jesus brings in his experience and versatility to the measwear fashion to position and improve
the brand image on the market.
·
Jesús Cicero es un madrileño que desde muy pequeño soñaba con el mundo de la moda. Sus primeros pasos
comenzaron como dependiente de marcas de ropa y decoración, actividad que compaginaba con los estudios
en la facultad de Derecho. Una vez finalizada la carrera y tras participar en un catálogo de Zara, pasó a
formar parte de la revista GQ como ayudante de moda. Tras tres años y medio decidió continuar esta colaboración
como freelance y afrontar nuevos proyectos enfocados en la moda masculina. A la labor profesional de estilista
hay que añadir su visión empresarial y estratégica: la consultoría de moda.
Jesús aporta su experiencia y versatilidad a reconocidas enseñas de moda masculina para posicionar y mejorar
la imagen de marca en el mercado.
JESÚS CICERO